DIGITAL: Visio Divina, Praying With Sacred Art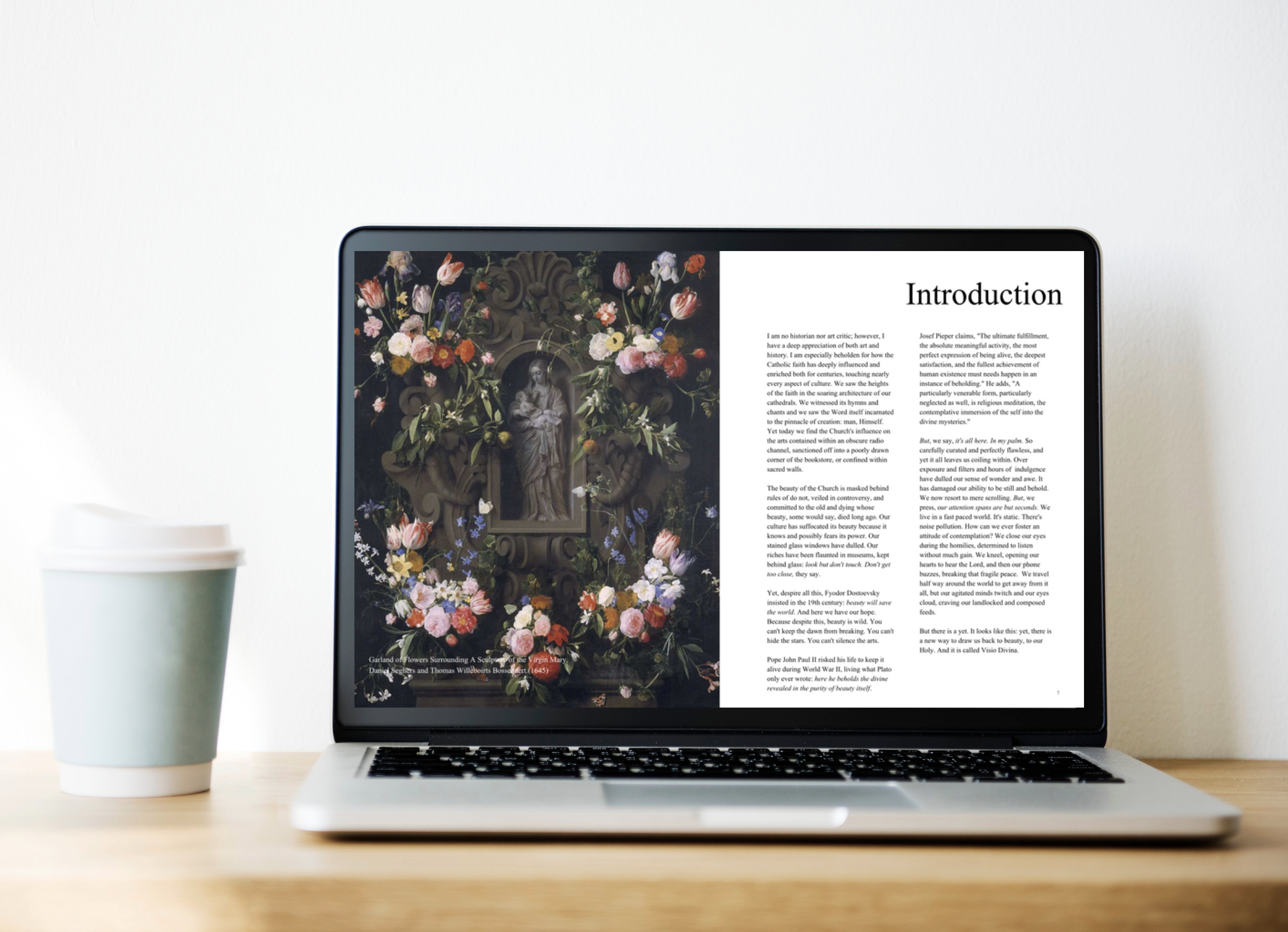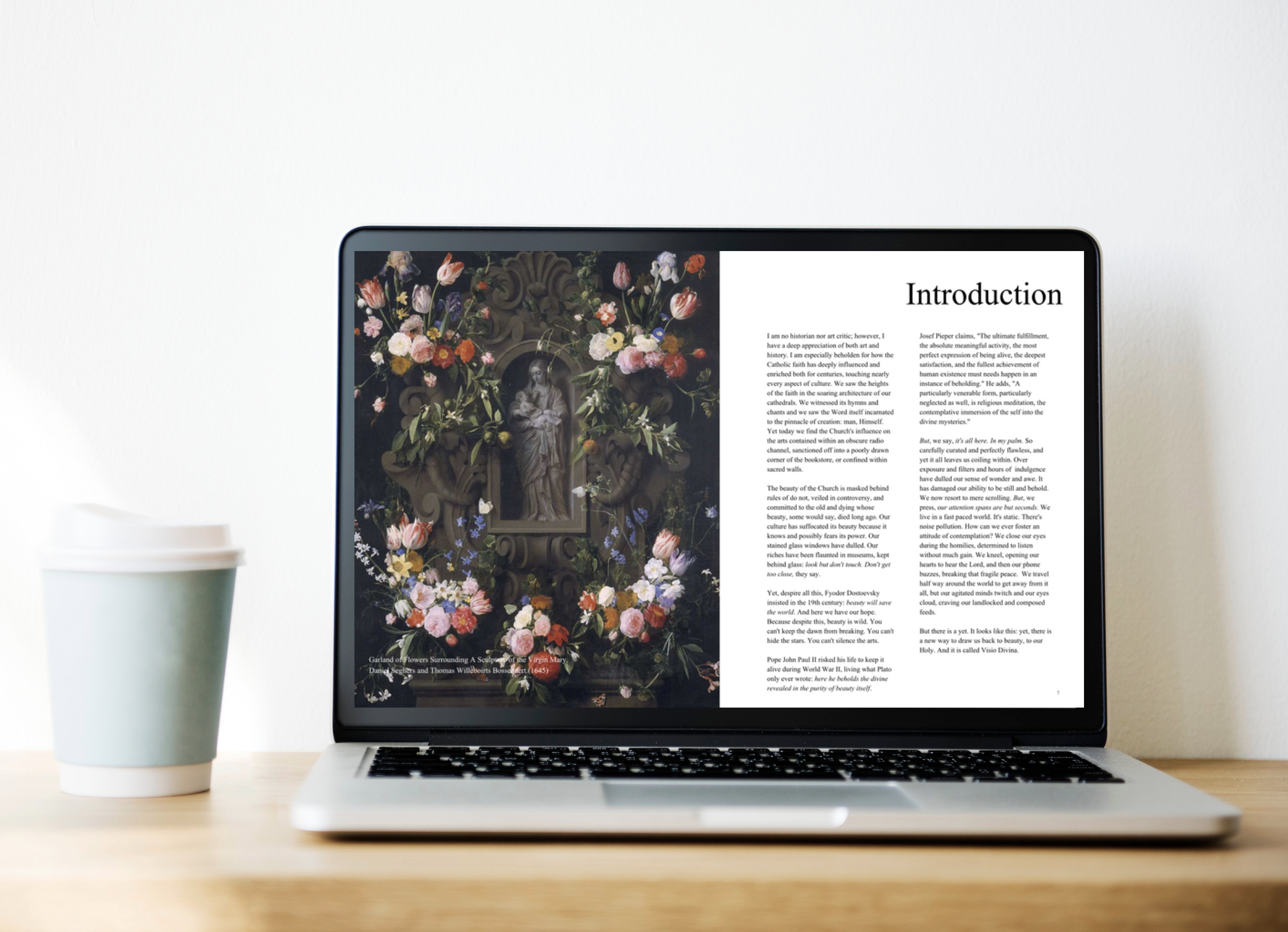 DIGITAL: Visio Divina, Praying With Sacred Art
PDF VERSION
Please allow up to 24 hours to receive your PDF.
Josef Pieper claims, "The ultimate fulfillment, the absolute meaningful activity, the most perfect expression of being alive, the deepest satisfaction, and the fullest achievement of human existence must needs happen in an instance of beholding." He adds, "A particularly venerable form, particularly neglected as well, is religious meditation, the contemplative immersion of the self into the divine mysteries."
But, we say, our attention spans are but seconds. We live in a fast paced world. It's static. There's noise pollution. How can we ever foster an attitude of contemplation? We close our eyes during the homilies, determined to listen without much gain. We kneel, opening our hearts to hear the Lord, and then our phone buzzes, breaking that fragile peace. We buckle down, eliminating the noise from our instagram accounts to only fill it with beauty, yet overexposure dulls our sense of wonder and awe. We are a visual generation, and we're lightning.
But there is a yet. It looks like this: yet, there is a new way to draw us back to our Holy. And it is called Visio Divina.
Visio Divina: Praying With Sacred Art is a compilation of nearly one hundred paintings with corresponding scripture passages and reflections to guide oneself into deeper prayer through focused meditation.
(Are you ordering from outside the U.S and experiencing difficulties? You can order this via our Donate button. Just drop $15 there!)